EFF is a 501(c)(3) organization that strives to expand its programs and offerings to the endocrine fellow community. With the assistance of educational focused individuals, we are able to continue to educate fellows and we invite you to donate now.
Alumni of the Month
Margaret Stefater, MD, PhD

Matgaret presented at the 2018 Endocrine Society Meeting. Click here to view the abstarct and here to view highlights from her presentaiton.
Congratulations Margaret!

Send us your accomplishments! We want to hear from any fellow whom has attended an EFF program or received an EFF grant.
Have you been published? Received and honor or award? Let us know!

- Investigator Initiated Study Submission for Janssen Pharmaceuticals - http://www.jsa-investigator.com/
-
EFF Grant Submission Website - Currently closed
Bone Preceptorship
New York, NY
April 30 - May 11, 2018

Preceptorship in Diabetes
New York, NY
Date TBA

Forum on Metabolic Bone Disease

Montreal, Quebec, Canada
September 26 -27, 2018


Medical Education Events
ADA Scientific Sessions
Orlando, FL
June 22-26, 2018

ASBMR 2018 Annual Meeting
Montreal, Quebec, Canada
September 28- October 1, 2018
Social Media

Would your organization like to post a job opening here and on the EFF website for over 3,000 people to see?
EFF will post job openings for 45 days for $30 or 90 days for $50.
Click here to post your opening now!
Corporate Advisory Council

Would your company be interested in joining the Corporate Advisory Council? Email April Duquette, or call the office (860.586.7574) for further information
Do you have an interest in our Bone Preceptorship? Check out EFF's YouTube Page highlighting presentations from the 2014 & 2016 meetings. 2018 will be posted this summer!

Presidents Letter
This Presidents letter is most bittersweet, as we at EFF note the passing in April of Dr. Sherman Holvey, founder and past chairman of EFF. Sherm defined the consummate diabetologist, working for over 50 years in Los Angeles to improve the lives of diabetics everywhere. Sherm was past president of the American Diabetes Association, physician to many of the Hollywood greats with diabetes, and a leader in the clinical diabetes arena, but his greatest career passion was actually you, the fellows who have been and will be the vanguard leading to better care and an ultimate cure for all new and existing diabetics.
When Sherm began his mission, none of the professional societies had any role for fellows either educationally or organizationally, and by the time Sherm retired from EFF 5 years ago, all voices in Endocrinology recognized the importance of our young colleagues. All of you are Sherm's legacy and it is a proud one to have.
Thank you, Sherm for all you have done and we at EFF remember you fondly.
Best wishes for 2018,

Dr. Mark Stolar
2018 Grant Cycle 1

Applications for the 2018 Grant Cycle 1 are closed. Applications for Cycle 2 will open in June. If you are interested in learning more about our grant program, click here.
Click here to view the 2018 Grant Cycle 1 Awardees.

Forum on Metabolic Bone Diseases

The Twelfth Fellows Forum on Metabolic Bone Diseases will be held on September 26-27, 2018 in Montreal, Quebec, Canada. If you are interested in learning more about the program, click here.
Click here to apply now. Applications must be submitted by May 31, 2018.
Mark Stolar, MD
Associate Professor, Clinical Medicine-General Internal Medicine and Geriatrics
Northwestern Memorial Hospital
Northwestern University Feinberg School of Medicine
Chicago, IL
John P. Bilezikian, MD
EFF Chair
Professor of Medicine and Pharmacology
Columbia University Medical Center
New York, NY
Derek LeRoith, MD, PhD
Professor of Medicine and Chief, Endocrinology, Diabetes and Bone Disease
Director, Metabolism Institute
Director, Metabolic Mechanisms of Diabetes and Cancer Laboratory
Icahn School of Medicine at Mount Sinai
New York, NY
Annaswamy Raji, MD, MMSc, FACE
Principal Scientist/Medical Director

Merck Research Labs

Rahway, NJ
Endocrinologist
Lyons, NJ
Emeritus Board Members
Clinical Professor of Medicine, Emeritus
Founder & Past Chairman of EFF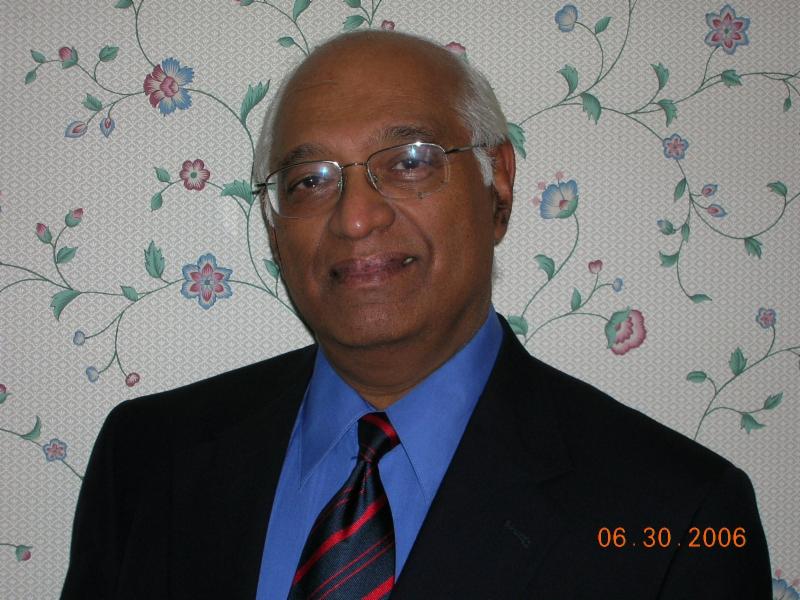 Ramachandiran Cooppan, MD
Assistant Clinical Professor of Medicine
The Joslin Diabetes Center